Smooth glass look
Floor Stand with 30-degree rotation – Ir Remote operated. Exclusive plain black + glass design. Additional equipment shelf. A thick steel base allows mounting screens as big as 70″ without the risk of tipping over.
Dimensions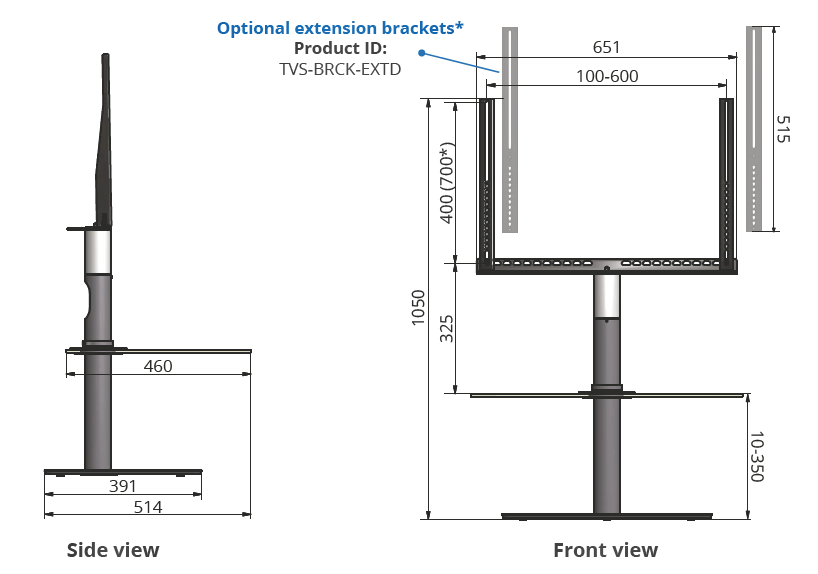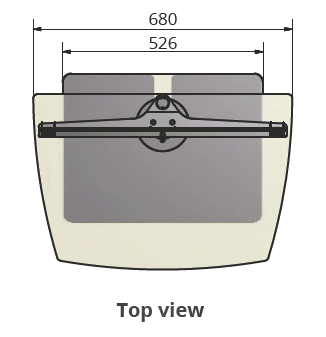 5-year warranty is a proof of Sabaj quality. We are certain of our products, which we manufacture internally and test thoroughly before shipping to a customer.​
Cable guides included (type depending on a model) to make sure movement runs smooth with no cables pulled from their sockets.
Easy and intuitive setup of viewing angle with our dedicated control box. Smooth adjustment thanks to electronic controls makes using the tv stand comfortable.
IR-Multicode system allows using over 90% of the most popular TV manufacturers remotes. There is no need for any extra remote - you can set the motions on the same remote you use. The buttons can always be re-assigned, even to a different remote. Ir-Multicode allows for turning off and hiding TV with one button.
Engine overheat protection
This function basically protects the engine from overheating - giving it hassle-free operation for years. It is also treated as the hard-safety - protecting the furniture from being damaged. When activated - the system cuts the power from an engine and signals error with a short sound and on the digital display.
| Weight | 29,5 kg (65 lb) |
| --- | --- |
| Height | 100 cm (39 ") |
| Mounting type | Universal U-Mount |
| Min/Max TV screw spacing | from 85×100 to 660×670 |
| Saferty system | Torque limiter |
| Angle of rotation: left/right | ±30° |
| Engine power | 3,5W |
| Rotation speed | ~1,5 obr/min |
| Power supply | 115V or 230 V |
| Control | IR control |
| Warranty | 5 years |