Comfort from every angle
The Swing Mout is a motorized TV mount, with a swinging ability to 180 Degrees. This unit is equipped with IR – Multicode system – which means it can be operated with basically any TV remote. You can program 1 favorite angle, to which the mount can be adjusted easily. Elegant and durable design allows hanging even the biggest TVs. Thanks to the unique safety system you don't have to worry about your screen hitting anything, or knocking over any obstacle that might get in the way. Precise angle measurement allows the motor to place the TV right where you want it, many times in a row.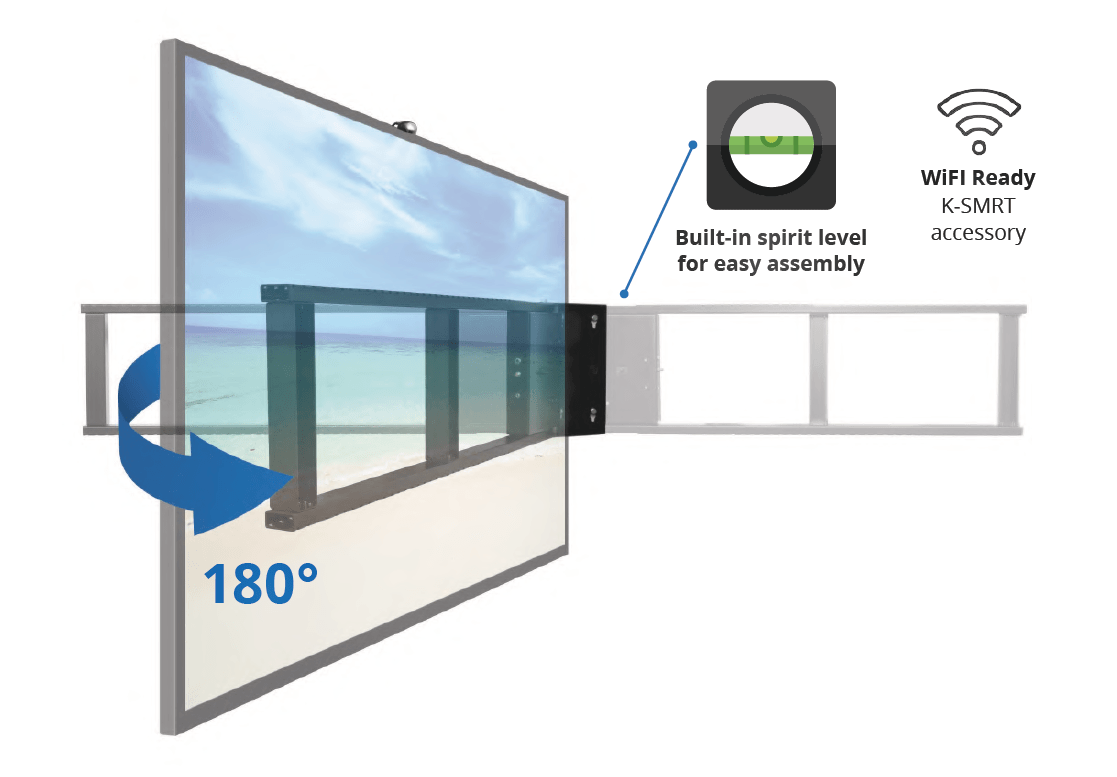 Dimensions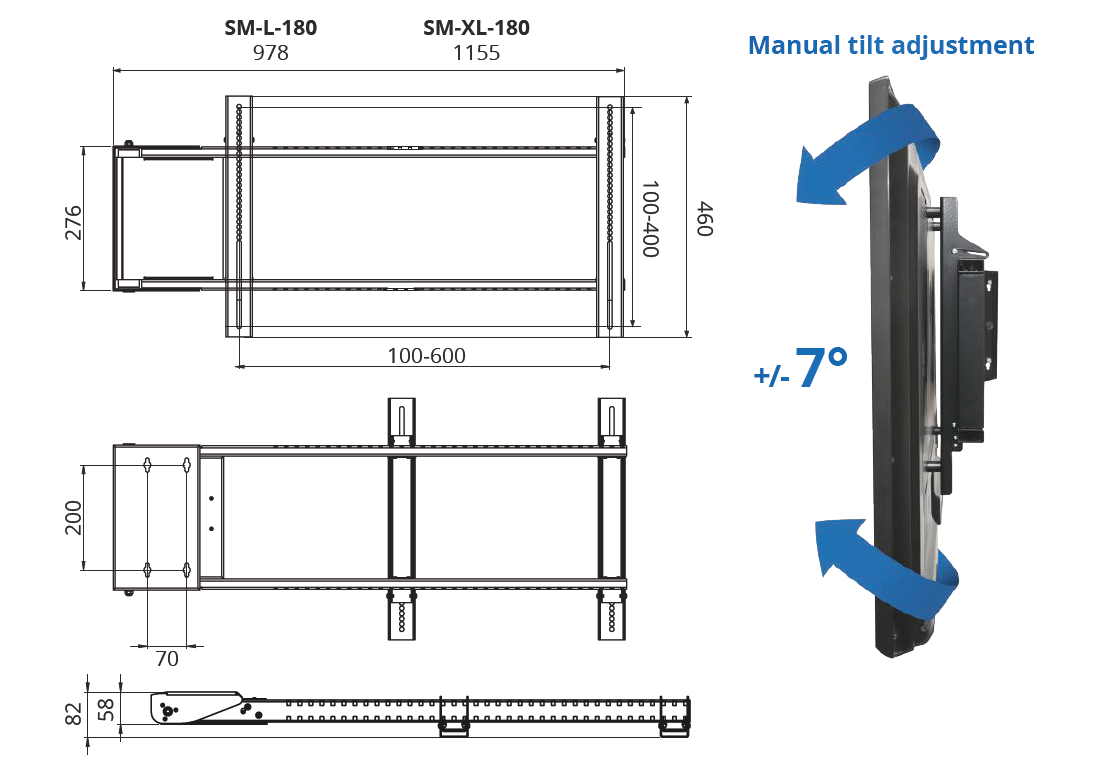 IR-Multicode system allows using over 90% of the most popular TV manufacturers remotes. There is no need for any extra remote - you can set the motions on the same remote you use. The buttons can always be re-assigned, even to a different remote. Ir-Multicode allows for turning off and hiding TV with one button.
Can be paired with a Smart Home system using our K-SMRT accessory.
Easy and intuitive setup of lifting height or rotation angle with our dedicated control box. Smooth adjustment thanks to electronic controls makes using the lift or bracket comfortable.
5-year warranty is a proof of Sabaj quality. We are certain of our products, which we manufacture internally and test thoroughly before shipping to a customer.​
Cable guides included (type depending on a model) to make sure movement runs smooth with no cables pulled from their sockets.
Universal bracket allows smooth mounting of every tv screen. A set of washers and bolts allows fixing the screen and easy adjustment. Compatible with VESA standards 100x100, 200x200, 300x300, 400x400, 500x400, 600x400.
Engine overheat protection
This function protects the engine from overheating - giving it hassle-free operation for years. It is also treated as the hard-safety - protecting the furniture from being damaged. When activated - the system cuts the power from an engine and signals error.
Active RJ-45 socket allows using all the Sabaj accessories used for additional lift controls. Products like K-SMRT, K-PLC, K-BTN can be easily plugged in and used for operating the lift or electrical bracket.
An advanced weighing system is a top-shelf solution for safety. It can feel very small obstacles when move your tv - stopping the lift.
SM-L-180
SM-XL-180
Capacity
30 kg (65 lb)
40 kg (88 lb)
Max. TV size
up to 65″
up to 75″
Swing range
180° left or right
180° left or right
Rotation speed
2°/s
2°/s
Power consumption
3,5W
Safety system
Motor overheat protection
Power supply
115 V/230 V
Control
Universal IR receiver (pair your IR remote)
Warranty
5 years